It's just under a week away from Halloween, so in the build up, lets get into the mood by discussing ghost-stories. During my university days Halloween was treated as a new year. It may seem odd that we celebrated more during the Halloween period than any other (OK perhaps not so when you consider the excuse of dressing up and finding yet another excuse to party). Halloween is always bizarrely sociable; in the UK, we rarely talk to our neighbours until Halloween gives us an reason to knock on random strangers doors and ask 'trick or treat'. One of the best treats of all is not just the repeat of
The Simpsons
Halloween specials but the additional excuse to delve into a good book. So here are my top recommendations for Halloween...
The Traditionalists
A while back Verdict reviewed Mr. James' 'Oh Whistle and I'll Come To You My Lad'.
Professor Parkins, when discussing his upcoming mini-break to Barnstow, is recommended by friends to visit the Templar's Preceptory along the nearby beach. Accompanied by his a peer Mr. Rodgers, Parkins checks in at the Gorge Inn at a room over-looking the sea. When finished golfing, Parkins visits the Preceptory unexpectedly when he falls down a dune into the marshes and the Preceptory itself. When there he finds a box containing an old whistle. Walking back to the Inn, he notices a figure running in vain trying to catch up with him. Uncomfortable he decides to ignore it. At closer inspection later in the evening, he notices the whistle has strange marking. Checking if it still works, he blows twice into the device and unforeseen calls the figure to him. It's a creepy, traditional ghost-story that still manages to pack a punch and grip contemporary audiences.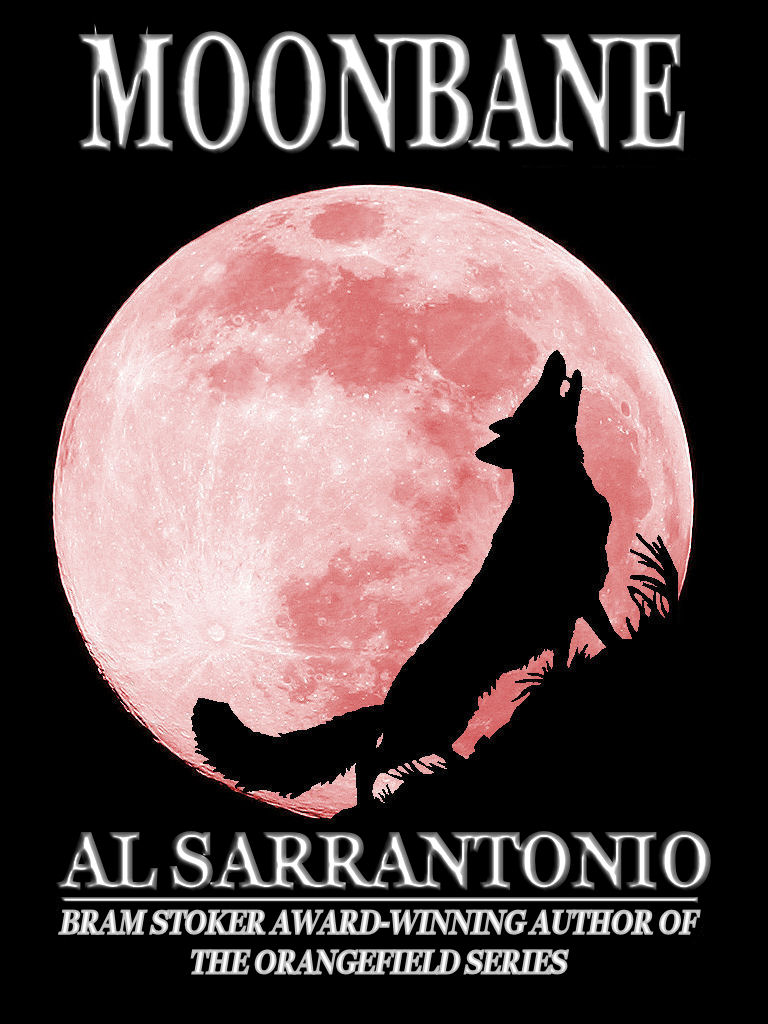 Don't forget the Werewolves!
Verdict recently reviewed the fantastic audiobook Moonbane by Al Sarrantonio. When amateur astronomer Jason Blake and his son are out star-gazing one night, thousands of meteors suddenly fill the sky. Some of them fall nearby, but when Jason and Ritchie go to investigate, they are attacked by a werewolf-like creature, and Ritchie is injured. This is a novel of relationships, of apocalyptic adventure, and very personal sacrifice. Fast-paced and gaining speed with each page, Moonbane is a poetic novel that works on a number of unexpected levels, running the gamut from taut suspense to outright mayhem.
If it's a nice evening, sit outside with your mates, with the audiobook on full blast and star-gaze; it's only just over 4 hours long, perfect for round the campfire. One thing is for sure, you'll never look at the moon the same way again!
Paranormal
The Woman In Black by Susan Hill is regarded by many as a modern masterpiece. Arthur Kipps, a junior solicitor, is summoned to attend the funeral of Mrs Alice Drablow, the house's sole inhabitant, unaware of the tragic secrets which lie hidden behind the shuttered windows. It is not until he glimpses a wasted young woman, dressed all in black, at the funeral, that a creeping, sense of unease begins to take hold of him. This book perfectly represents the paranormal world which can push people to the verge of insanity; is Kipps just paranoid and imagining the woman or is she actually real? It makes me shiver just thinking about it.
And not forgetting the Vampire lovers...
Let The Right One
In is a chilling, adult vampire novel that mixes horror and tenderness together into a deadly cocktail.
Oskar and Eli. In very different ways, they were both victims. Which is why, against the odds, they became friends. And how they came to depend on one another, for life itself. Oskar is a 12 year old boy living with his mother on a dreary housing estate at the city's edge. He dreams about his absentee father, gets bullied at school, and wets himself when he's frightened. Eli is the young girl who moves in next door. She doesn't go to school and never leaves the flat by day. She is a 200 year old vampire, frozen in childhood, and condemned to live on a diet of fresh blood.
The synopsis really misleads the reader into thinking this is another teen throw-away vampire novel; read it and your assumptions will soon be banished by this fantastically bold and unique book.
A foreign read
Obsession is the theme of Carlos Ruiz Zafons' The Shadow In The Wind. Hidden in the heart of the old city of Barcelona is the 'cemetery of lost books', a labyrinthine library of obscure and forgotten titles that have long gone out of print. To this library, a man brings his 10-year-old son Daniel one cold morning in 1945. Daniel is allowed to choose on book from the shelves and pulls out 'La Sombra del Viento' by Julian Carax. But as he grows up, several people seem inordinately interested in his find. The, one night, as he is wandering the old streets once more, Daniel is approached by a figure who reminds him of a character from
La Sombra del Viento, a character who turns out to be the devil. This man is tracking down every last copy of Carax's work in order to burn them. What begins as a case of literary curiosity turns into a race to find the truth behind the life and death of Julian Carax and to save those he left behind. A haunting book that will leave you looking over your shoulder and jumping at every sound.
True Crime
A scandal, told by those investigating it; The Black Masses. Two boys - John Connolly and James Whitley Bulger - grew up together on the streets of South Boston. Decades later, in the mid - 1970s, they would meet again. By then, Connolly was a major figure in the FBI's Boston office and Whitley had become godfather of the Irish mob. Connolly had an idea, a scheme that might bring Bulger into the FBI fold and John Connolly into the Bureau's big leagues. But Bulger had other plans. Black Mass is the story of what happened between them - a dark deal to trade secrets and take down Boston's Italian Mafia in exchange for 'immunity' - that spiralled out of control, leading to murders, drug dealing and racketeering indictments. Ultimately, in what would become the biggest internal scandal in the history of the FBI, Bulger would find himself at the top of the FBI's Ten Most Wanted List. A real page-turner that will leave you on the edge of your seat!
Death vs. God
Blizzard of Souls by Michael McBride is one of my favourite horror stories of all time. A boy who dreams the future; an ex-Army medic; a marine biologist; a young man called Pheonix, believed to be the Second Coming - when civilization fell, the survivors were few in number and a motley crew at best. But as the threat of annihilation continues, the remaining humans divide among themselves, leaving Phoenix and his friends to defend their camp. Death and his legions are preparing a final strike, hungry to bring about total destruction. The humans will do everything possible to stay alive, but when even the survivors begin to turn on each other, God's End seems inevitable. A game of chess with humans as the pawns; who will win in the ultimate battle?
I hope one of these books appeals. Happy Halloween!!